Cosas que debes hacer si viajas a la Costa del Sol- Things you shouldn't miss when travelling on the Costa del Sol
1º Montar en burro taxi en Mijas pueblo. A ride on Burro Taxi (Donkey- Taxi) in Mijas Village.
2º Visitar los parques temáticos: Selwo  Aventura , Aquapark, Selwo Marina, Tivoli World, el Mariposario de Benalmadena o Biopark Fuengirola, entre otros. Visit theme parks: Selwo  Aventura , Aquapark, Selwo Marina, Tivoli World, el Mariposario de Benalmadena o Biopark Fuengirola…
3º Visitar Puerto Banús, disfrutar del club de playa más exclusivo de la costa, irte de compras a las tiendas mas lujosas, jugar al golf en uno de sus 16 campos o dar un paseo por el encantador casco histórico de Marbella. Visit Puerto Banús, enjoy at the most exclusive beach club on the coast, shopping at the fanciest boutiques, playing golf in one of the 16 golf courses or just walking along the enchanting Marbella old town.
4º. Visitar la monumental Ronda, la mas famosa del mundo,a una hora de la costa. Visit the monumental bullfighting arena in Ronda, the oldest in the world , just one hour drive from the coast.
5º Comerse un arroz en el chiringuito de Ayo,  famoso por la serie "Verano Azul", en Nerja. Eating a Paella at the "Ayo" beach restaurant, famous for the tv series "Verano Azul.
6º Disfrutar de los maravillosos pueblos blancos. Enjoy the "White Villages" route.
7º Tomar el sol en la Playa de Burriana, Nerja; conocer la Playa de La Rada, en Estepona; bañarse en la Playa Sabinillas, en el municipio de Manilva; o broncearse en la Playa de Artola en Cabopino, Marbella. Sunbathing on Burriana Beach, Nerja, knowing La Rada beach on Estepona; Swimming on Sabinillas Beach on Manivla or tanning on Artola Beach in Cabopino (Marbella).
8º Conocer el Júzcar, el famoso pueblo pitufo de la Serranía de Ronda. Knowing Juzcar, the famous "Smurfs Village" in the Ronda mountain range.
9º Disfrutar de las ferias, entre ellas, la de Málaga, en Agosto. Enjoy the town fairs, Malaga´s fair in Augst, among others.
10º Disfrutar de una ración de "pescaito" frito en la Carihuela, en Torremolinos. Enjoy fried fish on La Carihuela, in Torremolinos.
11º Ir a conocer las Cuevas de Nerja. Visiting the Caves of Nerja.
12º Practicar deportes como el snorkel en los acantilados de Maro. Snorkelling on the cliffs of Maro.
13º Disfrutar de la montaña en la cercana Sierra de las Nieves. Enjoy the mountain fresh air at the closest Sierra de las Nieves.
14º Comer en Calima, el restaurante 2 estrellas Michelín del chef Dani García. Eating at Calima Restaurant, 2 Michelin Stars, by the great chef Dani García.
15º Hacer unas compras en el Centro comercial La Cañada, Marbella. Shopping at La Cañada, the shopping Centre In Marbella.
16º Hacer la "ruta de la pasa", para conocer algunos pueblos de la Axarquía malagueña. Travel along "Ruta de la Pasa" (Route of raisins), to meet the nicest villages of the Axarquía.
17º Pegarse una caminata descendiendo el rio Chillar. Walk along the Chillar river.
18º Hacer senderismo por el Torcal de Antequera. Trekking the Torcal in Antequera.
19º Salir de Marcha por los chiringuitos de los Alamos, en Torremolinos. Going out for a drink on the Alamos Chiringuitos in Torremolinos
20º Comerse un "plato de los montes" en cualquier venta de los montes o un arroz caldoso en "La Venta el Tunel" Eating a "plato de los montes" in a country restaurant or a classic paella- soup at the tipycal restaurant "Venta el Tunel", in Málaga.
21º Alojarte en nuestro hotel Vime La Reserva de Marbella. Book in our hotel Vime La Reserva de Marbella.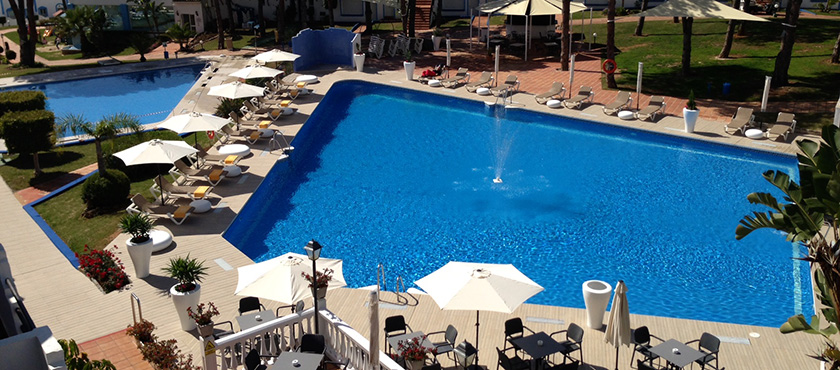 Got anything to say? Go ahead and leave a comment!
You must be logged in to post a comment.